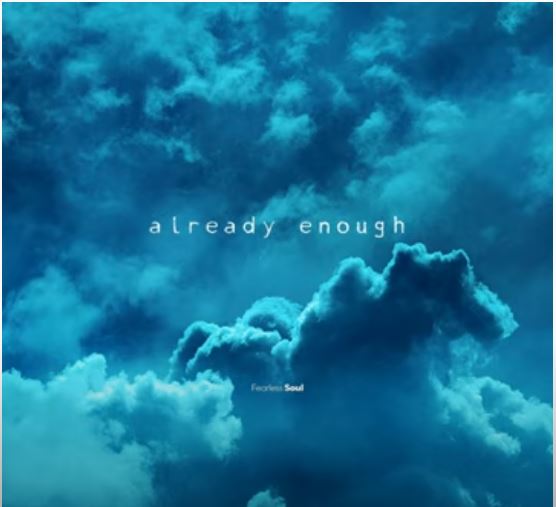 Last week I shared a song "Already Enough" which spoke to me.  https://youtu.be/a7b27Pb2FJ4
Not being enough is one of my core fears/beliefs which can raise its head for me to look at and heal from different perspectives.  These last few weeks have been one of those times.  Finding ways to work with it, be okay with it, question it and move beyond it.  I often use music to lift my mood, to uplevel me and to remind me of where I want to be. I have a playlist on Spotify with music just for that purpose.  So I've been singing all the love songs to myself, singing songs like "This is Me" and "Already Enough" to empower me; and "It's OK Not to be OK" as well as "All is Perfect" when things feel like they're falling apart.  I've found great benefit in the music of songwriters like Nianell, Karen Drucker and Martyn Joseph to name a few.
Also really inspired with Nightbirde's "It's OK" which recently got an AGT Golden Buzzer from Simon Cowell, what a beautiful voice and reminder. https://youtu.be/CZJvBfoHDk0
How about you – do you find music helpful?
with love
Katrina